eLogicSoft Receives First Review On Clutch: Thank You To Our Client
At eLogicSoft, we believe in elevating small businesses so they can compete with the big fish. It's why we spend extended periods of time conducting market research and strategizing because we want our clients to succeed in the smartest way possible.
Since 2008, we have been a committed team in the web development and design industry working with clients from consumer product services to B2B business service industries.
Our company relies on the feedback from our past clients to continue being innovative and providing the best service we can that achieves the results our clients need for continued elevation and brand consistency.
We recently received our first review on Clutch from a past client. Clutch is a B2B ratings and reviews platform that categorizes the leading cloud consulting services in India and companies from other industries by vetted, unbiased reviews from past clientele.
The important thing to think about here is that we are getting honest feedback from our clients and we're not the ones asking them the questions, so it becomes a safe space for clients to tell us what we could have done better or what about us makes us innovative against the other companies they looked at.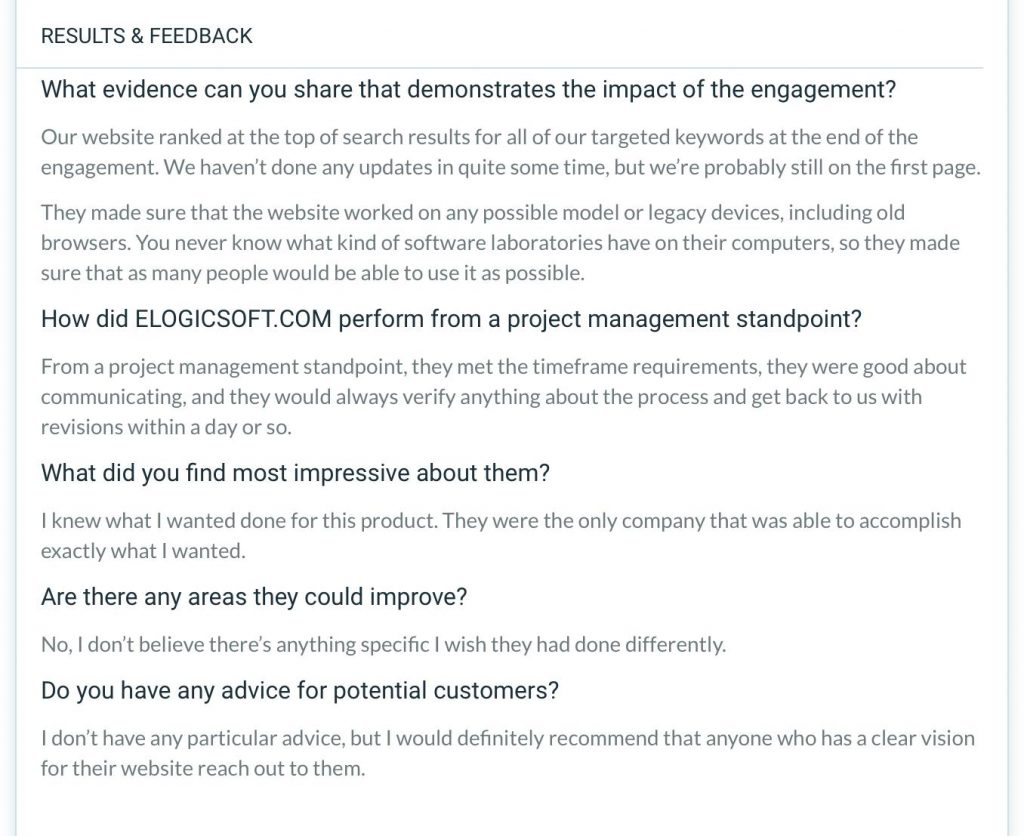 "They made sure that the website worked on any possible model or legacy devices, including old browsers. You never know what kind of software laboratories have on their computers, so they made sure that as many people would be able to use it as possible." –Director of Operations, Technology Company
This project we worked on with this technology company was an important one for us. Our client needs to reach the top of the search results page and gain lead generation to connect with the companies they wanted to target.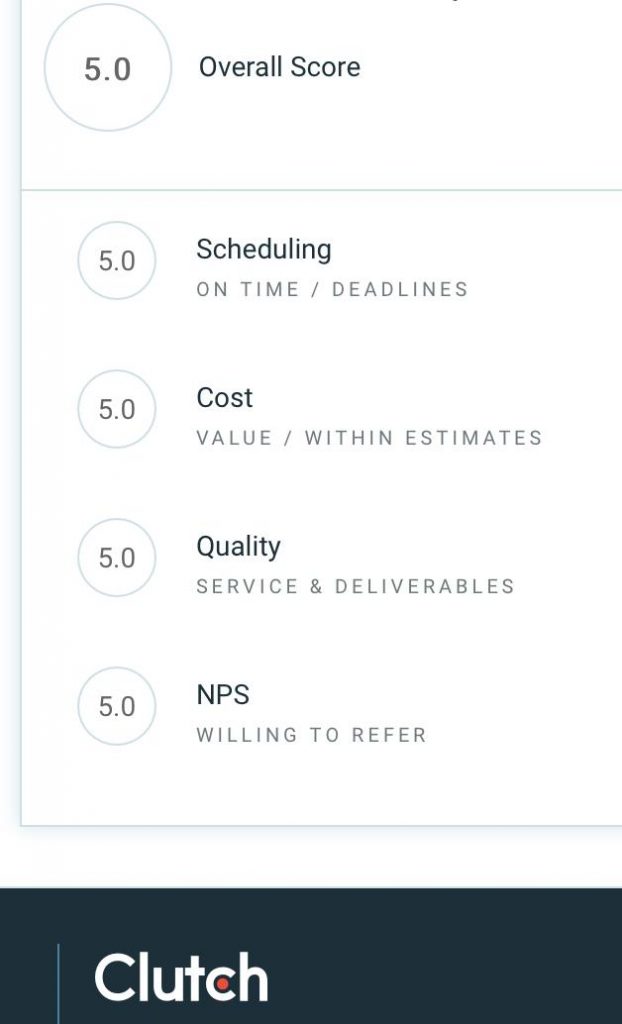 SEO is an important part of business is the tech space, so we really raced to target the keywords that gave them a higher domain authority in the end and they are still on the first page of Google Results.
Clutch also showcased our profile and portfolio on two of their sister sites – The Manifest and Visual Objects. The Manifest connects businesses with companies by briefly describing what sphere of the industry they are in and this site also brings you how-to guides on industry trends, so your company stays in the know about the constantly evolving web development segment.
You can also see our past clientele and review our portfolio that changed our client's business for the better on Visual Objects; the site that showcases digital portfolios for prospective clients.
We are proud today at eLogicSoft for a review from our past client. If you've worked with us, please leave us a client review on Clutch and stay tuned on our blog for more information on how to stay ahead of the constant changes in the web development industry.