Custom web development using HTML5, CSS3 & Bootstrap
In the recent web design and development trends there are also huge needs to develop Custom web application as per the Client€™s business requirement. We are here to serve you at our very best. We provide custom web development services using PHP, Mysql, Javascript, Ajax, Jquery, HTML & light weighted Google blueprint CSS. Read our reviews.
Static Website in HTML5, CSS3, Bootstarp Framework:
The term "static" means your website has no database – so obviously there is NO Admin Control panel for the web master to manage his data easily. These are generally template based web pages in HTML, CSS, Javascript etc. No server side control is there. To change the data web master has to acquire high level of HTML knowledge.
Dynamic Website with Responsive Design Layout: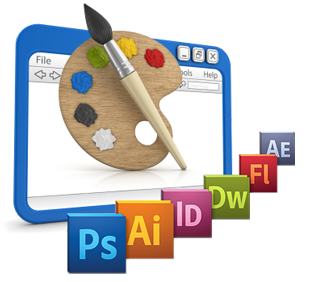 The term "dynamic" means your site has a database and the web master should have an Administrative Control Panel for his website to manage his data. Modern day web is generally turned into dynamic because web master often needs to change their data and apart from this webmaster needs a Responsive Mobile friendly layout so that his site can easily be accessed by Smart Phones & Mobile Devices. It also increase their freedom as well. A person with NO HTML knowledge ( or having little HTML knowledge ) can do this job.
Our web design service includes:
PSD mockup design and HTML conversion using css.
Responsive web design using Bootstarp framework and modern HTML5,CSS3 web 2.0 style.
W3C and XHTML validated HTML & CSS.
We use unique designed light weighted images for faster page loading.
New web site design and custom web development using PHP and Mysql database.
Website redesign and maintenance.
Server migration and site customization and necessary integration of the same.
Website SEO, Content Optimisation services.
Google Analytics, Google webmaster tool, Website Authorship, XML Sitemap.
Domain registration and Linux Cloud web hosting with auto back up system.
WHM, CPanel web hosting with 99.5% uptime (Guaranteed).
If you have any more queries please feel free to contact us. We will be happy to answer your questions as soon as possible.